Past Exhibitions
---
2013
Sunset Plein Air
an exhibit of new artwork painted at Sunset
Jacalyn Beam, Roger Dale Brown, OPA, Valerie Craig,
Beverly Ford Evans, Paul Scarborough, Robert Stack

Friday, June 21, 2013

images above clockwise: Jacalyn Beam, Valerie Craig, Beverly Ford Evans, Roger Dale Brown, OPA
Below are the plein air works painted on Friday, June 21, 2013, now on exhibit


Jacalyn Beam

"The Flower Shop"
by Jacalyn Beam
12 x 9 , Oil, $450.00 framed

Roger Dale Brown, OPA

"Evening Light"
by Roger Dale Brown, OPA
16 x 12, Oil, $1,350.00 framed

Valerie Craig

"Hydrangea Sunset"
by Valerie Craig
12 x 12, Oil, $700.00 unframed

Beverly Ford Evans

"The Garden Shop"
by Beverly Ford Evans
9 1/2 x 7 1/2, Oil, $550.00 framed


Paul Scarborough

"Chadds Ford Gallery"
by Paul Scarborough
11 1/2 x 8 1/2, Acrylic, $550.00 framed

Robert Stack

"Solstice Sycamore"
by Robert Stack
13 1/2 x 9 1/2, Gouache, $550.00 framed

| | | | | |
| --- | --- | --- | --- | --- |
| Beam | Wadsworth | Faust | Orlando | Dionne |
original works by


Jacalyn Beam, Robert Dionne, Shawn Faust,
Ron Orlando, Timothy Wadsworth

April 2013

read the full press release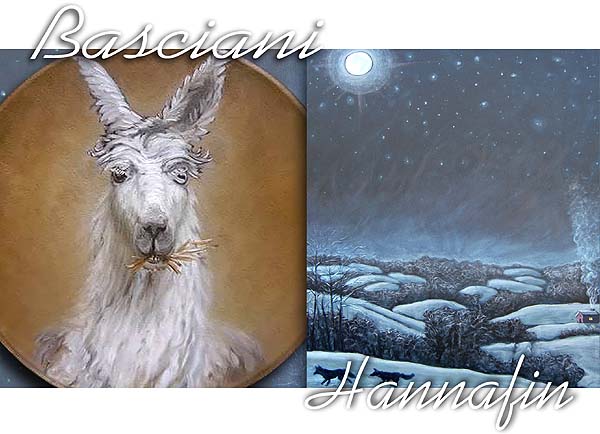 Recent Artwork by

William Basciani

and

John Hannafin


March 2013
THE BLUEs BROTHERS
Recent Works of Art by
Bruce Blue Glenn Blue


February 2013
---
2012
Christmas in Miniature
"The Original"
Our Thirty-First

Exhibit December 2012
Original Framed Art
Created in Miniature by 82 Artists
Defining Light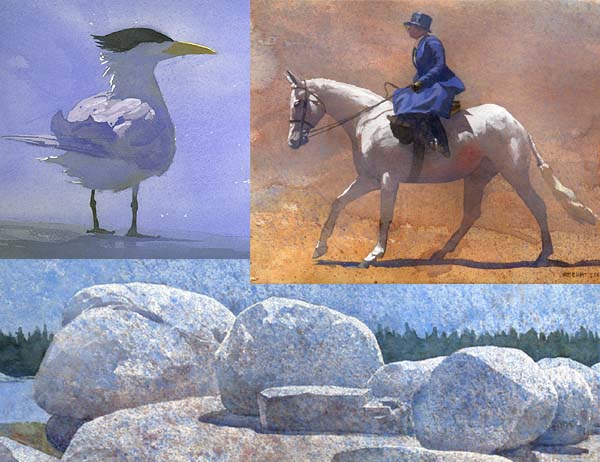 Robert Stack
October 2012

Paul Scarborough


J. M. Standish
Spring Quartet
Richard Bollinger



Nancy Cunningham

works by Richard Bollinger, Nancy Cunningham,
Paul Scarborough, J. M. Standish

April, 2012
read the full press release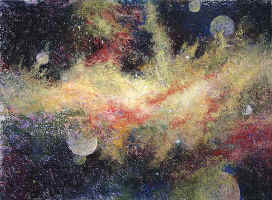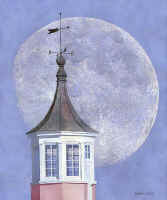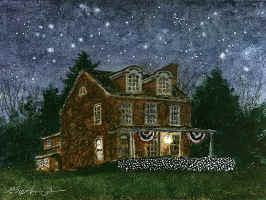 Nocturne
Original Works on a Celestial Theme by
Daniel Alderfer
William Basciani
Jacalyn Beam
Glenn E. Blue
Mark R. Brockman
Robert Dionne
Shawn Faust
Jim Gears
Sachiko George
John Hannafin
Doug Hendershot
Ray Hendershot
Keith Hoffman
T. A. Newnam
Paul Scarborough
Robert Stack
Rob Stine
Cynthia Swanson
Joseph Todak
Karen Trimble
Timothy Wadsworth
"Nocturne", offers a variety of thoughts in the minds for our artists to expand on. When asked to be part of a celestial exhibit, the artists response was, "what do you mean?" Celestial: of relating to the sky – perhaps even to, infinity and beyond; how we, and the planet earth relate to that expanse.
Twenty-one artists artistic engagements of knowledge and imagination paintings … clusters of celestial bodies in the ever expanding universe – devoid of religion and politics – relating to the sky and beyond – space - sun, moon, stars, black holes, milky way, clouds, above and below horizons – surrounded by that space, looking up to the "now", and possible future explorations.
February 2012

---
2011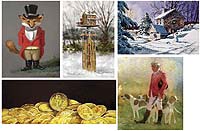 Christmas In Miniature 2011
December 2011
"BRANCHING OUT"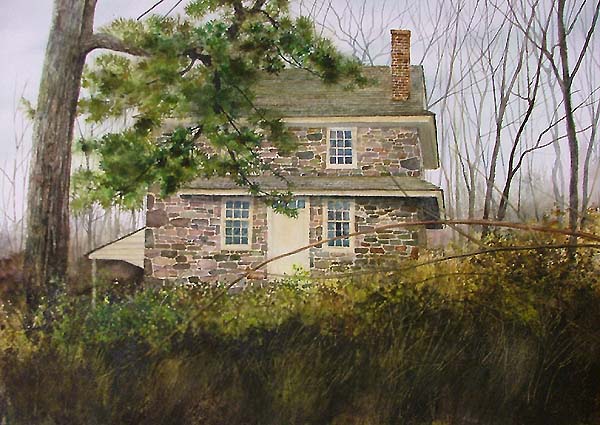 "John Chads" watercolor 15" x 12"
TIMOTHY WADSWORTH
October, 2011

"Stars n' Stripes - Impressions of Patriots and Patriotism"
Chadds Ford Gallery is uniquely situated in the middle of the battlefield for the only major engagement of the American Revolution that took place in Pennsylvania. The Battle of the Brandywine, September 11, 1777, was an historic event (although the British were victorious in this battle) fought here in Chadds Ford and its surrounding area. This was the inspiration for our exhibit in June 2011, "Stars n' Stripes - Impressions of Patriots and Patriotism".

June, 2011
read the full press release